Have you always wanted to try yourself on the pole? Or maybe you already have some experience in pole dancing and would like to get to know our studio? Then come by for a trial lesson! On this page you will find all the important information about registration, requirements and costs for your trial lesson at Muse Pole Dance.
First time on the pole?
If you have never taken a pole dance class before and have no relevant prior experience, Intro to Pole (Level 0) is the class for you. This class is designed so that beginners with no prior experience can join at any point. Regardless of age, gender, or fitness level, anyone who enjoys movement and is open to learning new things is welcome here. Just give it a try!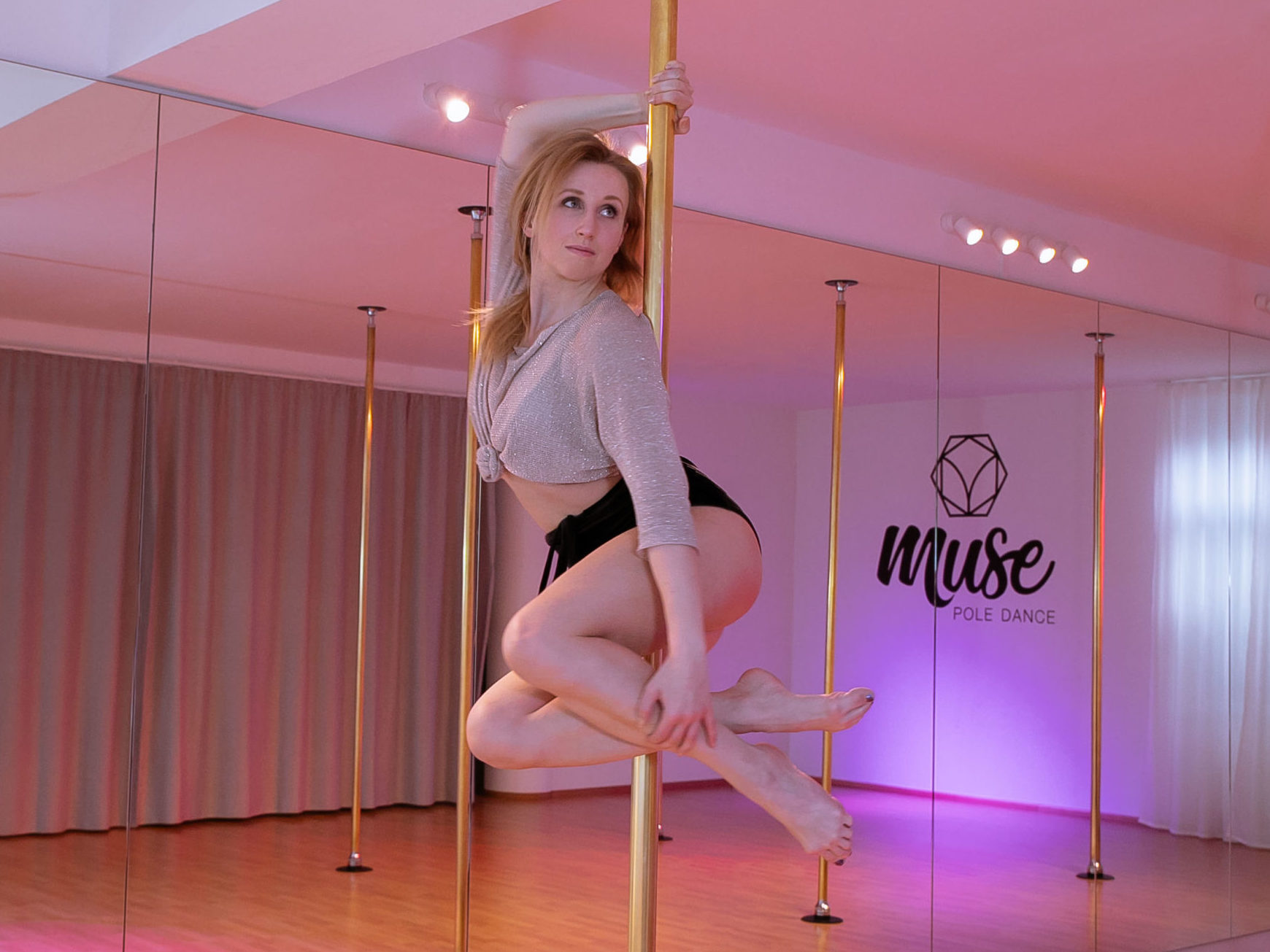 COSTS AND CONDITIONS
A trial class is available to everyone who visits our studio for the very first time. The offer costs 15 € and can be taken once per person. If you feel like you haven't had enough of trying yourself out, you can get our Starter Package directly after your trial session. This package includes three additional classes at a price of 45 € - ideal to get a taste of other classes or levels before you decide on a class package or membership. You can find more detailed information about our memberships and class packages in our price overview.
BOOK A TRIAL LESSON
Before you book a trial lesson with us, you should take a look at our timetable and read the class descriptions carefully. You can then easily book your desired class via our booking system. To do this, first create a user account. Then select a date for the trial lesson and click on "Book now". After payment is completed, the trial lesson is confirmed. The most important information will be sent to you directly afterwards as a confirmation email. If you have any questions, please feel free to call us during our opening hours or simply send us an email.